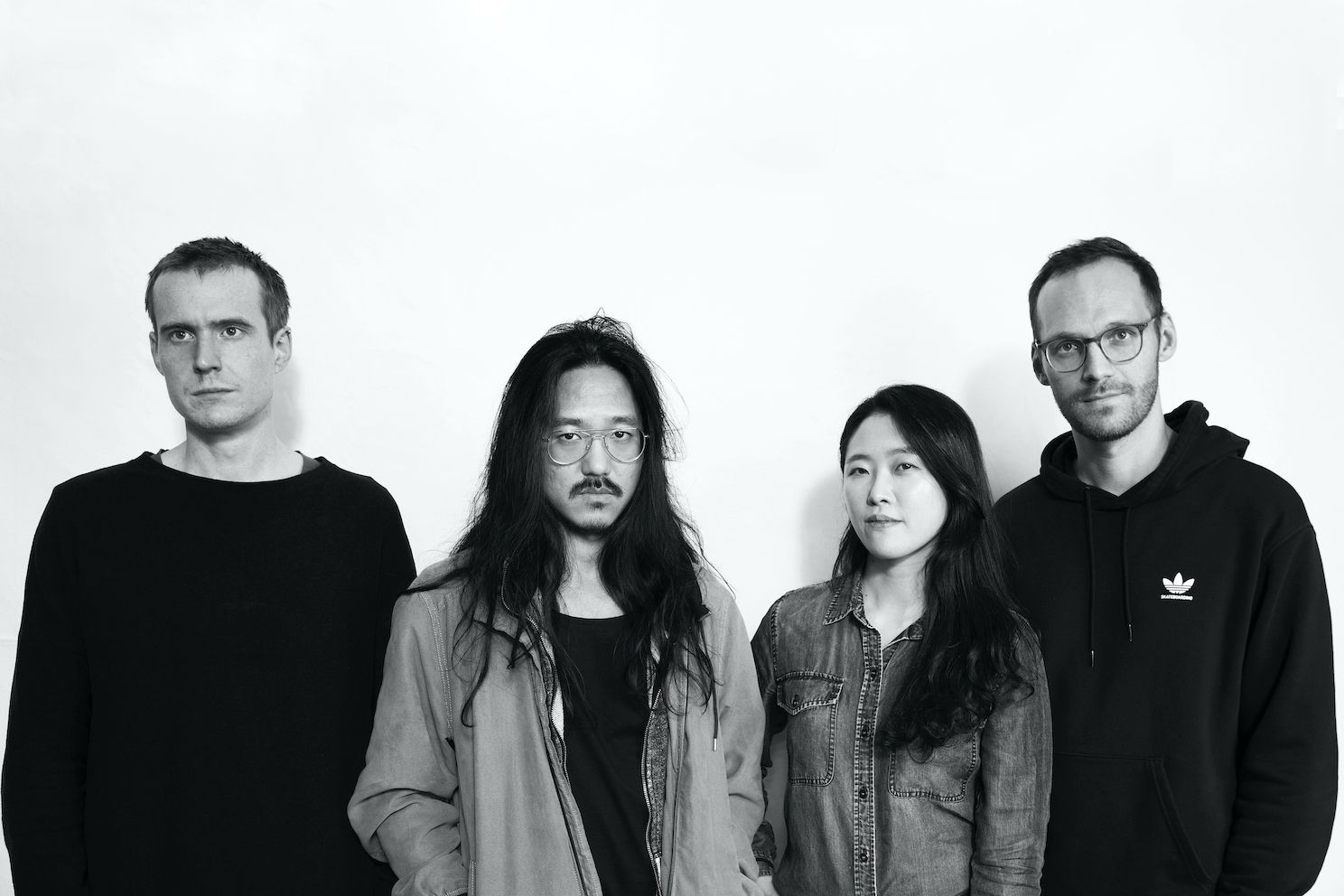 Timo Vollbrecht      sax & clar
Keisuke Matsuno   guitar
Elias Stemeseder    piano & synth
Daeyon Seok    drums
Modern, flexible and free from quotes and imitation, self-effacing and delicate.
Frankfurter Allgemeine Zeitung
Based in-between Brooklyn and Berlin, Timo Vollbrecht is what the New York City Jazz Record calls a "luminously-fine" saxophonist-bandleader, whose music is "blessed with rhythmic fluidity and intricate twists." Acclaimed for his "warm blanket of sound" (JazzThing), the musical omnivore follows a carefully composed musical vision that balances vivacious energy with delicate simplicity. The result is a sound of self-effacing insistence that is as visual as it is sonically beautiful.
Fly Magic is Timo Vollbrecht's longstanding signature ensemble – a "21st-century avant-garde song band" with a deep focus on timbre and texture. Their sonic palette draws from the lineages of jazz, post-rock, new and experimental music and, thus, defies the limitations of musical genre. An essential feature of their unique band sound is the juxtaposition of acoustic and electronic sounds, enveloped in intricate song forms.
Central to this band is the underlying theme of community. Believing in the power of music as a social praxis, Vollbrecht assembled his closest friends and collaborators that he initially met on Brooklyn's progressive music scene. Their improvisatory interplay is as intimate and courageously fragile as friendships can be, and – albeit instrumental – they collectively tell us their story of being human in the 21st century.
Fly Magic has released two widely acclaimed albums on BERTHOLD records: Faces in Places (2018) was featured as "Album of the Week" on NDR Radio, while Fly Magic (2016) belongs to "one of the most outstanding recordings of a German artist in 2016." Their third album, "Givers & Takers," is currently in production. Fly Magic tours worldwide and has appeared at the Jazzycolors Festival in Paris, Leopolis Jazz Fest in Ukraine, Perth Jazz Festival Australia, TIJC Festival in Bangkok, EuroJazz Festival Chile, and Jazz Festival Izmir in Turkey. Together with the Goethe Institute, they also led an Open Music Night with local musicians in Ramallah.
Their love for the element of surprise and their search for the paths less traveled keep this music at the cutting edge of contemporary improvised music.
Timo Vollbrecht has been an important voice on both the German and the New York improvised music scene. He studied jazz saxophone and composition at the Berlin University of the Arts and New York University (NYU), under the guidance of Mark Turner and Julia Wolfe. He has performed alongside Branford Marsalis, Ben Monder, Theo Bleckmann, Ralph Alessi, and Joe Lovano and appeared at the Village Vanguard and Winter Jazz Fest NYC. Vollbrecht wrote a string quartet for the JACK Quartet, composed for dance, and toured for the Goethe-Institute. As a professor at NYU's Jazz Institute, he also completed a Ph.D. with dissertation on the creative recording process of ECM-producer Manfred Eicher. Part of his research he presented at the Elbphilharmonie.
Keisuke Matsuno is a Berlin-based guitarist and Vollbrecht's closest long-term collaborator, with whom he has developed a unique and intimate sonic blending. Matsuno has earned his stellar international reputation thanks to his skillful creations of textural soundscapes. As a sound artist and innovative improviser, he plays in Jim Black's New Guitar Quartet and has worked with John Zorn, Dave Liebman, Chris Cheek, Chris Potter, and Till Brönner. He performed at Carnegie Hall and the Village Vanguard, while his unique artistic approach has been described as "most extravagant, mind-blowing, and unheard-within-the-unheard" (Blow Up magazine).
Elias Stemeseder was born in Salzburg and lives between New York and Berlin. As the keyboarder in Fly Magic, he performs a dual role: On both piano and synthesizers, he attends to comping and soloing with one hand while playing synth-bass with the other hand. He studied jazz piano at UdK Berlin and is a longtime member of drummer Jim Black's trio. In 2021, he received the German Jazz Award for his work with the band PHILM, and he is a member of the KIM Collective that organizes a yearly festival for composed and improvised music in Berlin. His debut solo record will be out on Intakt Records, followed by a residency at John Zorn's iconic NYC venue THE STONE.
Dayeon Seok is among the most exciting modern drummers and has built an outstanding reputation on the New York jazz scene by working with Dave Douglas, Michaël Attias, Ralph Alessi, and Adam O'Farril. She grew up in South Korea and got her B.A. in Jazz Drums at Berklee College of Music, followed by a Master's degree at NYU. Seok belongs to the most interesting voices in contemporary improvised music. After a decade on the New York scene, she is now based out of Seoul where she became a professor in jazz drums. Her progressive sound in combination with her rootedness in the jazz tradition results in an almost limitless source of novelty and renewal.
It may be thanks to the selection of musical material, the attention to detail, and the band's joy of improvising that Fly Magic creates, among a myriad of Klangfarben, an astonishing and long-lasting intensity.
Frankfurter Allgemeine Zeitung, Norbert Krampf, 04/2018
Belonging to the "who's who of Brooklyn-centric stars.
Downbeat Magazine, Hilary Brown, 10/2018
Fly Magic is an album which will belong to the outstanding and most significant recordings of a German artist of the year 2016.
Jazzpodium, Thorsten Hingst, 08/2016
Timo Vollbrecht has put together a beautiful recording full of melody and expression. […] He is a fantastic tenor saxophonist.
Joe Lovano, Liner notes to the album Fly Magic, 03/2016
Timo Vollbrecht has developed a unique artistic voice […] and it is especially the sensation of air and tranquility that is so impressive. […] A true discovery.
Deutschlandradio Kultur, Jan Tengeler, 03/2018
Vollbrecht creates a warm wall of sound.
JazzThing, Rolf Thomas, 03/2016